$ 129.95
$ 144.00
The Housewarming Gift Set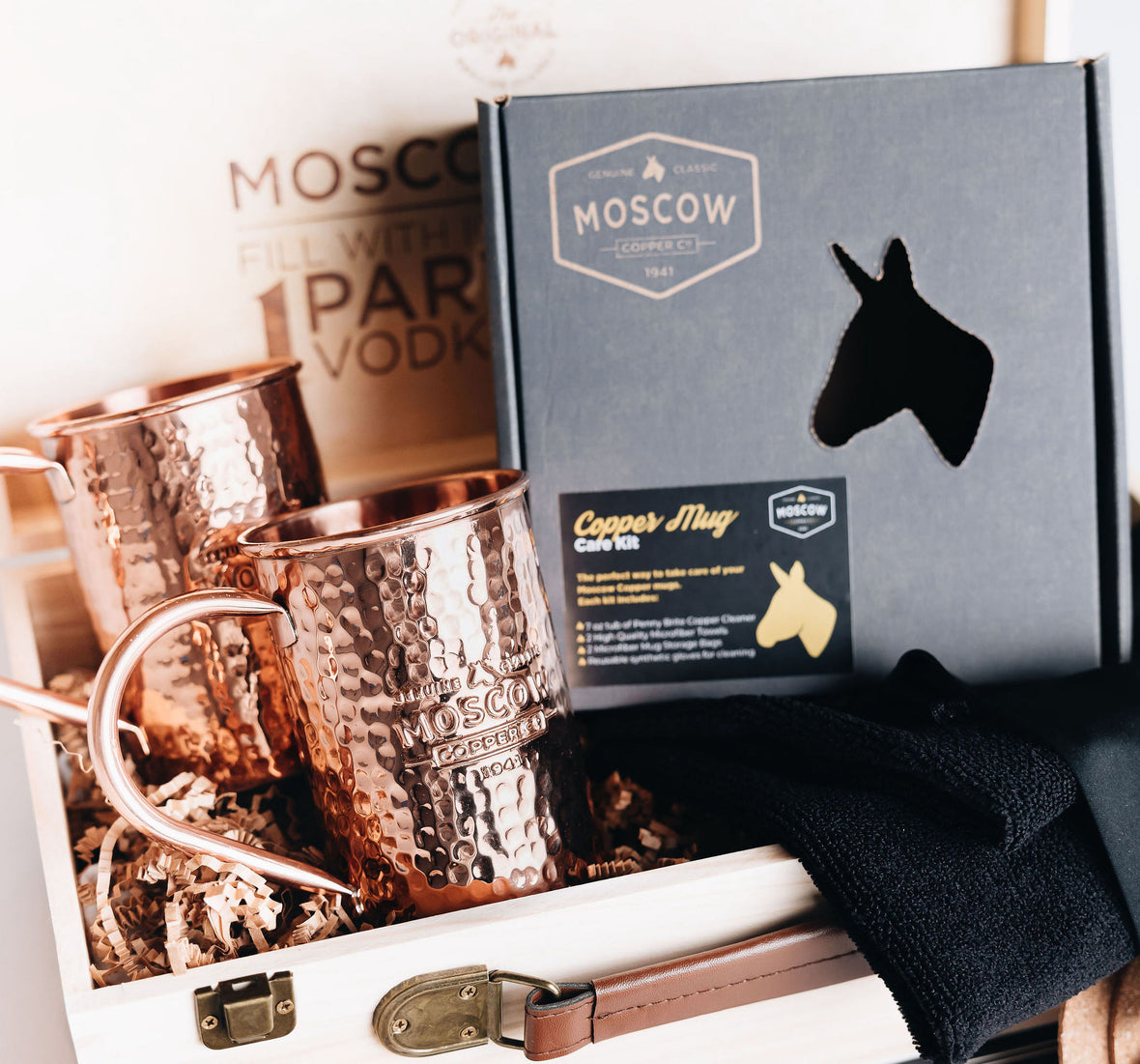 Easy order, shipped timely and were beautiful. - S
THE PERFECT NEW HOMEOWNER GIFT BASKET
There's no better way to say "Congratulations on your new home!" than to show up to the housewarming party brandishing Moscow Copper's Housewarming Gift Box.
Help your friends celebrate this milestone by outfitting them with tools they'll use to host cocktail parties for years to come, including their very own set of 100% solid copper mugs handsomely encased in a solid pine collectors box with a latch lid. This housewarming basket also includes a Copper Mug Care Kit, four coasters and the uniquely useful "Mulehead" coffee table book.
"Mulehead," known as the holy grail for Moscow Mule lovers, includes 75 recipes based off of the original Moscow Mule.
Create a unique housewarming cocktail gift by choosing your preferred mug: original polished, hammered, or the new Mulehead Mug Set. Take it up an additional notch by engraving the mugs with dates, names and more.
Moscow Copper's New Homeowner Gift Basket:

2 genuine copper mugs for the Moscow Mule cocktail

Wooden collectors box with latch lid

4 coasters
"Mulehead" recipe book
Copper Mug Care Kit
2 microfiber towels
2 microfiber bags
2 nylon gloves
4.5-oz. of Rolite Midas Touch Metal Polishing Cream
Why Moscow Copper Co.?
For more than 75 years, Moscow Copper Co. has sourced and produced the highest-quality copper mugs, barware accessories and cocktail mixers. We also provide excellent customer service and multiple customization and engraving options for a unique and authentic gift.
Join thousands of customers and enjoy the Moscow Mule, an iced tea, or a lemonade out of our unlined copper mugs. Experience the difference in quality with mugs that can last a lifetime.
Moscow Copper mugs provide:
Multiple exterior finishes, from vintage patina to polished and hammered designs
100% genuine copper (inside and out)
No artificial lacquer or lining
Larger capacity at 16.9 oz when compared with imitation mugs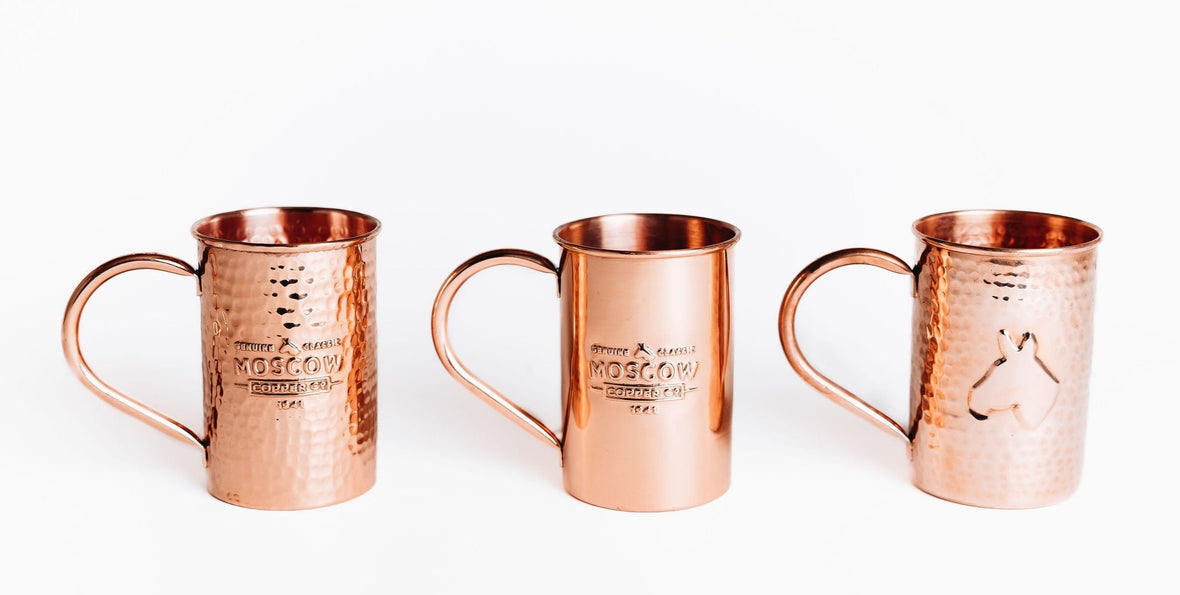 Featured On
100%
of reviewers would recommend this product to a friend
Great gift!
My daughter loved the Mule set and we put them to work right away as there was also a case of ginger beer under the tree for her. They sets were very difficult to find so was very happy to work with the Moscow Copper Co. Easy order, Shipped timely and they were beautiful. Wish you made a pitcher as well. The only surprise was that all of the items. Mule book and cleaning kit didn't fit in the cute wooden box. It would have been such a nice presentation vs wrapping items separately. Highly recommended
I recommend this product
Best gift ever!
Got this for my son and his girlfriend for Christmas, and he posted on fb today that it was one of the best Christmas gifts that he has ever received! Thanks!